Vicki Oslund Joins McKinley Irvin as Senior Attorney in Everett
Posted on June 29, 2017 09:48am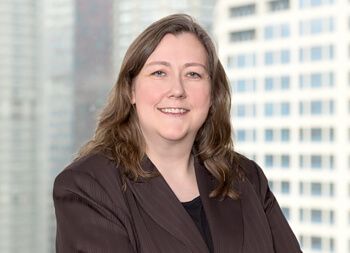 McKinley Irvin is thrilled to welcome Senior Attorney Vicki L. Oslund to our Everett office.
Vicki is a respected attorney in the family law community with more than 19 years of experience in Snohomish County. Respected by her clients and peers for her compassion and professionalism, Vicki is an incredible asset to our firm and the families she represents.
At McKinley Irvin, her practice is focused on family law matters, especially those involving high-value property, business, and financial distributions.
In addition to family law, Vicki has also worked as a corporate negotiator for Boeing in Everett and is experienced in the areas of estate planning, probate, and guardianship. She is a trained mediator and a former arbitrator for the Snohomish County Superior Court.
Posted By
McKinley Irvin