Benefits of Child Counseling After Divorce
Posted on May 15, 2023 11:47am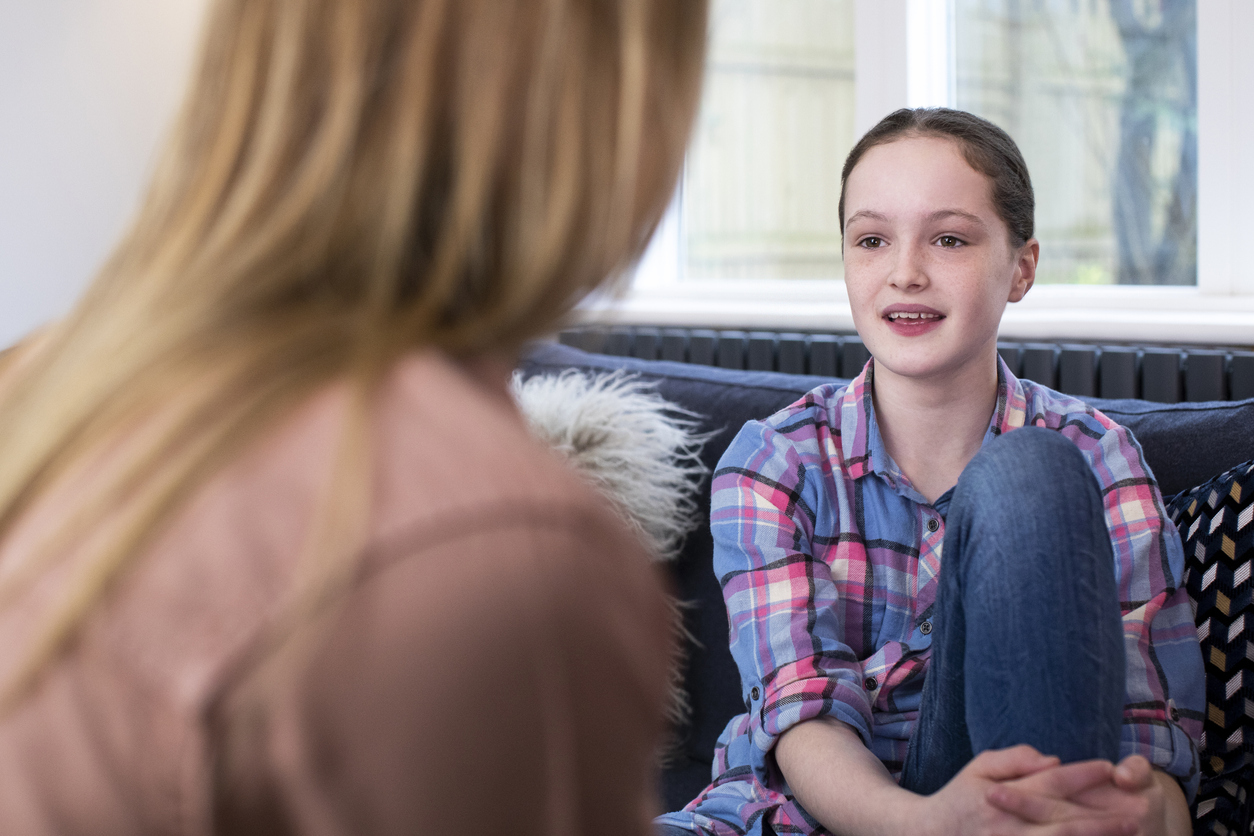 While divorce can be a stressful experience for anyone, divorcing with children can be especially daunting for Washington parents and families. Ending a marriage can be emotionally taxing for kids and adults alike, making it all the more important for co-parents to recognize and respond to signs of psychological distress in children during and after divorce.
Fortunately, child counseling can help children adjust and cope with the changes that come with divorce. Working with a licensed child psychologist or other mental health professional can create a safe space for kids to talk openly and express their emotions after divorce.
Keep reading to learn more about the benefits of taking children to counseling after ending a marriage in Washington.
Common Types of Child Counseling
Child counseling after divorce can be an important step in helping children heal from the emotional upheaval of separation and move forward in life. By providing a supportive environment for expression and teaching coping skills, child counseling can help reduce the pain associated with divorce and give children hope for the future.
There are various child counseling types that Washington parents can consider after a divorce. Common types of therapy for children include (but aren't limited to):
Cognitive Behavioral Therapy (CBT) – CBT is a popular form of therapy for children in Washington. In this type of counseling, children learn to identify and modify negative thinking patterns that can lead to anxiety, depression, and other mental health issues. The goal is to help children create more rational thoughts and behaviors that will lead them to more positive outcomes.
Play Therapy – Play therapy is another popular approach for kids coping with the stressors of divorce. During play therapy sessions, counselors use toys, puppets, story-telling, and other activities to help children express their emotions in a safe environment. Through play therapy, kids can learn how to better understand and manage their feelings post-divorce.
Family Therapy – Family therapy may also be beneficial after a divorce. This type of counseling provides an opportunity for co-parents to come together with the child to discuss any issues or difficulties they may be facing in the wake of a divorce. This type of counseling can help families recognize areas where they are struggling and work towards resolving conflicts without having to involve family lawyers or other legal professionals.
Dialectical Behavioral Therapy (DBT) – DBT is a type of counseling that focuses on helping children regulate their emotions and learn more effective coping skills. It combines techniques from CBT and mindfulness to teach kids techniques such as self-soothing and problem-solving to help them deal with the stressors associated with divorce.
Art Therapy – Art therapy is another form of child counseling that can benefit families post-divorce. Through art, kids can express their feelings in a creative and non-threatening way. This type of counseling aims to help children understand and work through their emotions in a positive way while also providing them with an outlet to cope with the changes associated with divorce.
Trauma-Focused Cognitive Behavioral Therapy (TF-CBT) – For kids who have experienced trauma, TF-CBT can provide important support throughout the process of divorce. This type of therapy helps children understand how their traumatic experiences are affecting them emotionally and work toward reducing any negative reactions or behaviors associated with those experiences.
Narrative Therapy – Narrative therapy is a type of child counseling that helps children create new meanings for their lives after a life transition like divorce. This this approach emphasizes developing new stories about the future using strengths from one's past narrative accounts as well as focusing on solutions, rather than dwelling on issues or difficulties associated with the divorce experience.
Group Therapy – Finally, group therapy can be beneficial during or after divorce for Washington parents and families facing similar challenges post-divorce. In group settings, kids can gain an understanding of how peers are managing similar situations while also providing emotional support to each other through discussion, role-playing, and other activities led by a licensed mental health professional or counselor.
5 Reasons to Consider Child Counseling After Divorce
Divorce can be a difficult and emotional experience for children, as it often involves changes in family roles, rules, and relationships. Counseling can empower children to understand their feelings, deal with stress, communicate effectively, and navigate the fallout of divorce in healthy ways.
Because every child is unique, the effects of child counseling can vary. While therapy may not be the most appropriate route for every family post-divorce, there are many benefits associated with child counseling after the end of a marriage or other major life changes in the child's life.
Consider these 5 common ways that child counseling can help children after divorce:
1. Develop healthy coping skills.
Child counseling can help children learn how to deal with the many unexpected changes and feelings that can arise from divorce. A qualified mental health professional can teach children how to manage their feelings, express themselves, and process life events in healthy, constructive ways instead of resorting to unhealthy coping mechanisms.
2. Express feelings in constructive ways.
Children often undergo big emotions throughout the various stages of development. After a divorce, it's normal for kids to find themselves wrestling with new emotions that they may be unsure of.
Therapy can help children navigate new feelings and emotions that often accompany divorce by providing a supportive environment to express their thoughts and feelings. Because many kids feel caught in the crossfires of their parents' divorce, counseling can help them cope with any anxiety, grief, anger, and any other emotions they may be feeling as a result of the divorce.
3. Establish healthy routines as they adjust to a new normal.
Child counseling can help children adjust to a new "normal" after a divorce or other big life changes by establishing structured routines and support systems. Therapy can offer the emotional support and guidance that kids need to discuss their feelings and concerns in a safe environment. It can also help parents better understand their child's needs during this transition period.
4. Maintain healthy relationships with parents and peers.
Child counseling can help children of divorce by reducing negative effects, such as anxiety, depression, and behavioral issues. Research shows that child counseling can lead to improved communication between parents and children, better academic performance, increased self-esteem, and improved relationships with family, friends, and peers.
5. Feel reassured that they aren't to blame for the divorce.
Therapy can help children reconnect with family members, teach clear communication, and ease the uncertainties that come along with the transition. It's important to provide reassurance to children that they are loved during this transitionary life season.
Even children in healthy family dynamics aren't immune to internalizing guilt or blame for such a drastic life change, making it all the more imperative for Washington parents to support their children and prioritize their emotional and psychological wellbeing during this difficult time.
Resourceful Family Lawyers in Washington State
As the region's premier family law firm, McKinley Irvin has a hard-earned reputation for providing high-quality representation in Washington State family law disputes. Our compassionate divorce attorneys are here to prioritize your family's needs while keeping the best interests of the children at heart.
If you are preparing for a child custody case, call 206-397-0399 or schedule a consultation online with McKinley Irvin.
Posted By
McKinley Irvin