McKinley Irvin Named One of Washington's Best Workplaces for the Second Year
Posted on June 12, 2023 03:54pm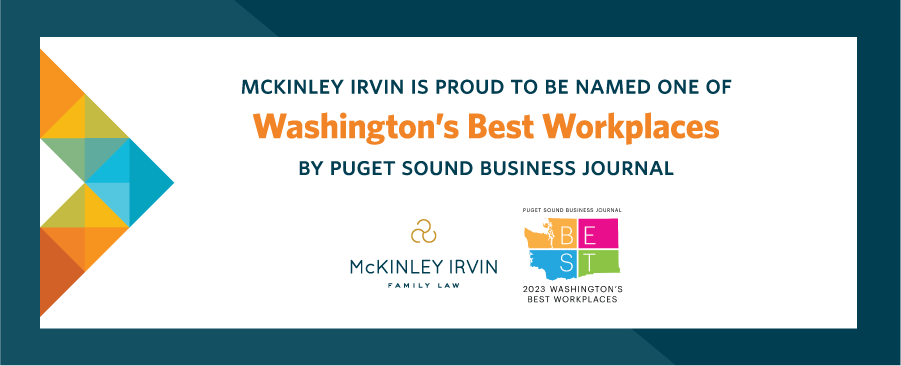 We are proud to announce that McKinley Irvin has been named one of Puget Sound Business Journal's 100 Best Workplaces in Washington for 2023.
This is the second year in a row that our firm has been recognized in the Best Workplaces list. Last year, we ranked #4 for midsize companies. This year, we are in the large company category.
The Best Workplaces list is driven by employee feedback. Puget Sound Business Journal's research partner, Quantum Workplaces, anonymously surveys and scores hundreds of companies each year on employee engagement matters to create a list of finalists.
Puget Sound Business Journal explains the significance of the list: "Our annual Washington's Best Workplaces List is an approval rating of sorts for employers throughout the state. It goes beyond the perks and scores how employees feel about the culture, mission and values at their workplace."
We are honored to be recognized again and look forward to seeing the official 2023 rankings, which will be announced at an awards program on August 17th.
Posted By
McKinley Irvin