How to Find a Divorce Lawyer
Posted on January 10, 2012 10:49am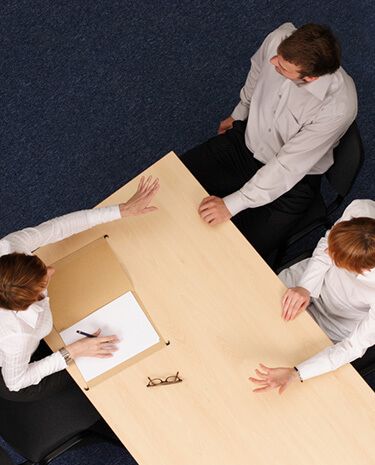 Selecting a divorce lawyer to represent you is one of the most important decisions you will make in your case. When meeting with divorce lawyers, you should look for someone who:
Is in good ethical standing with the bar association.
Has the experience and qualifications to handle your specific legal needs.
Is easy to communicate and work with.
Honestly communicates about legal costs and has a rate you can afford.
Not all divorce lawyers have the same level of experience in certain aspects of a divorce case. If you have a lot of assets or own a business with your spouse, you will need someone experienced in the valuation of complex assets. If you anticipate a custody battle, you will need someone with experience in high-conflict child custody divorce cases.
Here are seven tips for finding a divorce lawyer.
Referrals from other Lawyers
If you have a relationship with a lawyer you trust who does not practice family law, chances are that he/she can provide you with recommendations for top-notch divorce lawyers in your area.
Recommendations from Friends and Family
If someone you know had a good experience with a divorce lawyer, personal recommendations are often quite valuable. Just be sure to still do your research beforehand and make sure that the lawyer has the right qualifications and experience for your particular legal needs before meeting with him/her.
Check with Bar Associations
Before you meet with a divorce lawyer, check with your state's bar association or legal disciplinary organization to see if the lawyer has been disciplined for professional misconduct (reprimands, censure, suspension, disbarment). You can often look this up on the organization's website. You should evaluate any discipline against the lawyer and the circumstances of the disciplinary action.
Industry Resources & Peer Reviews
Many organizations rate lawyers based on experience, peer reviews, and industry recognition, and can be a good resource for researching divorce lawyers.
Check Online Reviews & Testimonials
You may also wish to search for online reviews of the divorce lawyer. Often, current or former clients write these reviews and can give you a first-hand account of their experience with the lawyer. Also remember that online testimonials are typically anonymous and unverified, so do not base your decision on internet reviews alone. You can find reviews for divorce lawyers in your local area at sites like Google.com, Yelp.com, or Citysearch.com.
Check for Conflicts of Interest
If the divorce lawyer (or any lawyer from the same law firm) has ever represented or given legal advice to your spouse prior to advising you, that is considered a conflict of interest and the lawyer (or law firm) is ethically prohibited from representing you as well.
Don't Forget to Ask Questions
Ask as many questions as you need to when consulting with a divorce lawyer. Divorce is a life-changing process, and you need to feel secure in your legal representation. The divorce lawyer you end up working with should be able to answer your questions in a way you can understand and clearly define your legal options. And remember, a good lawyer should tell you what you need to hear, not what you want to hear, and offer practical solutions to meet your goals.
For more information on finding a divorce lawyer, check out our " 10 Questions to Ask: Choosing the Right Family Law Attorney for You."
---
Please be advised that family law cases can be very complex and are different for everyone, based on unique circumstances. The information provided here should not be construed as legal advice in your case.
McKinley Irvin proudly serves Washington State and Oregon with offices in Seattle, Bellevue, Tacoma, Puyallup, Vancouver and Portland. Contact our family law offices to set up an appointment with a McKinley Irvin family attorney.
Posted By
Kim Schnuelle