Section: Press Center
Laura Sell Named Law Practice Managing Partner at McKinley Irvin
Posted on September 25, 2017 01:15pm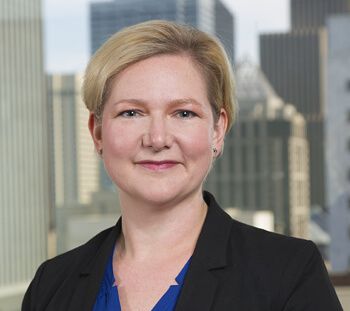 SEATTLE – McKinley Irvin, the Pacific Northwest's premier family law firm, announced that McKinley Irvin Partner Laura Sell has been promoted to the McKinley Irvin executive management team as Law Practice Managing Partner.
As Law Practice Managing Partner, Laura will help lead the firm's law practice and culture by mentoring, training, and supporting the practice development of our attorneys. Her role also involves consulting on cases to ensure our high standards of quality.
In addition to working with attorneys, Laura will collaborate with teams throughout the firm to help ensure that our clients are receiving not only leading-edge family law representation, but outstanding personal service.
"We have great expectations for Laura's new role within the firm," said Sands McKinley, co-founder of McKinley Irvin. "She is a family la