Can You Use Witnesses in a Divorce Trial?
Posted on August 21, 2018 12:03pm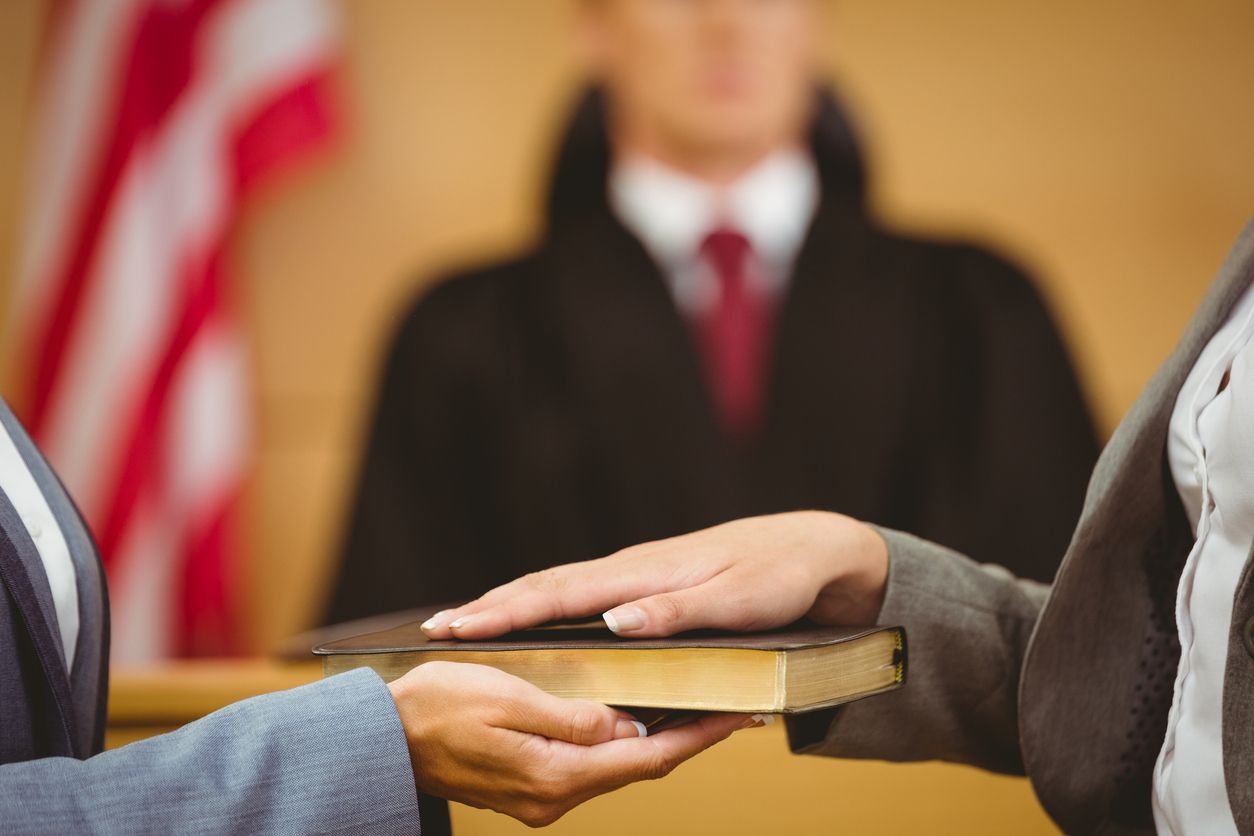 Can You Use a Character Witness in a Divorce Case?
When it comes to building your divorce case, there are several methods and resources you can use to gather evidence of your good character. If you are a parent, using a character witness can be especially beneficial when it comes to proving your ability to care for your child. In any case, choosing reliable character witnesses can be challenging, especially if you aren't sure what role a witness plays in a divorce case.
In order to improve the outcome of your family law trial, make sure you know what a character witness does, whether or not you need one, and who you should choose.
What Role Does a Witness Serve in a Divorce Trial?
When you go through a divorce, a character witness is someone who testifies about your moral character, responsibility, and other personal qualities. The court will rely on this person's word, so the witness must know the person who they are testifying for very well.
If you do choose to use a witness, or multiple witnesses, your attorney will ask the witness questions before the court.
After your attorney has asked all their questions, your spouse's attorney will have an opportunity to ask any questions they deem fit. Before the witness can leave, your attorney will have a second, and final, opportunity to ask any remaining questions.
Who Needs a Witness?
A witness can be extremely beneficial in certain scenarios, such as:
Anyone going through a divorce, child custody issue, or family law modification could benefit from a strong character witness.
Cases where your character and responsibility are put to question. Additionally, if your divorce case involves children
If you are dealing with a child custody issue, you will certainly benefit from proving your good qualities as a parent.
Not all cases require the good word of character witnesses, especially if you are going through a more amicable divorce or working towards a settlement agreement that you are happy with.
How Do I Choose a Witness for My Divorce Trial?
Some courts do not allow family members to act as witnesses because of certain biases.
It's usually safer to use:
A trusted friend
Colleague
Someone else you spend a good deal of time with
Choosing someone close to you is always best because they will have first-hand accounts of your behavior and that of your spouse. For example, if you are trying to prove abuse, your best friend may have seen your spouse hit you, whereas your colleague might have only seen the evidence of the abuse.
In some cases, couples may call forth a witness who can speak to both sides. For example, a nanny or babysitter might have firsthand experience watching each spouse with their children and will be instrumental in speaking to the abilities of either parent. If the couple shared a business, they might have a business partner who can explain who was more involved or attest to how each person contributed to the growth of the business.
We Can Guide You Through Your Divorce
Each divorce case has its own unique set of challenges, and when it comes to deciding whether you need a character witness, it's best to consult with your divorce attorney. Our family lawyers at McKinley Irvin can evaluate your situation and determine the best legal methods to employ to protect your interests.
Contact McKinley Irvin at our Washington office to discuss your divorce case with our family law attorneys.
Posted By
McKinley Irvin