Same-Sex Marriage & Divorce in Washington

Custody & Visitation Issues for LGBT Parents
In Washington, we do not refer to one parent having "custody" and the other parent having "visitation." Rather, we discuss the allocation of residential time each parent has with the child, which often results in one parent being the primary residential parent. The courts will allow 50/50 or joint parenting plans, but the parents must demonstrate that this kind of parenting plan is feasible and in "the best interests of the child."
Child Custody Rights for LGBT Parents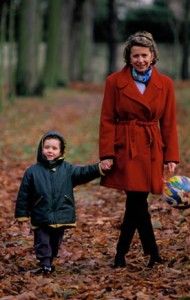 In Washington, same-sex and opposite-sex divorcing couples with children are subject to the same rules for establishing a parenting plan and residential schedule. Many couples feel that the biological parent has superior rights over the "other mother" or the "other father." This is not true. RCW 26.09.187 provides factors for consideration by the court. Pursuant to that statute, the most important criterion is the relative strength, nature, and stability of the child's actual relationship with each parent – not the biological relationship to each parent.
Outside Washington State
If you move outside of Washington State, non-biological parents may encounter challenges in proving their parental rights in a child custody battle. For this reason, it is recommended that all non-biological parents do a co-parent adoption of their children, whether you are married or not.
In addition, while Washington State does not allow sexual orientation or transgender identity to be a factor in determining residential time, this is not true in every state. If a parent moves to a less gay-friendly state and attempts to establish a parenting plan in that state, the parental rights of the non-biological parent may be in jeopardy.