Long-Term Considerations
Issues surrounding getting older, such as facing the prospect of long-term care and preparing for one's final wishes, often need to be considered in a Gray Divorce.
Dealing with Adult Children
Couples who are going through a Gray Divorce may have adult children, and should consider any obligations to their adult children and family as part of assessing their finances in the divorce. This can include financial support for education, weddings, or other promises made. Particularly in long-term marriages, one or both spouses may wish to ensure that their children or grandchildren are the heirs of either party's estate at death, and not a new spouse.
Long-Term Care
After a Gray divorce, the spouses typically lose the individual who they had expected to provide some level of care for them in their older age. The costs of long-term care must be considered:
The average cost of an out-of-home caregiver is approximately $8,728 per year.
Average long-term care costs for a semi-private room in a nursing home are $205 per day ($6,235 per month) and $229 per day ($6,965 per month) for a private room.
The average cost for care in an assisted living facility is $3,293 per month and $21 per hour for a home health aide.
People who are going through a divorce later in life should consider the costs of long-term care, including eligibility for Medicaid and whether long-term care insurance is available to finance the costs of future care. You and your attorney may wish to speak with a financial advisor or elder law attorney to properly plan for future long-term care costs.
Estate Planning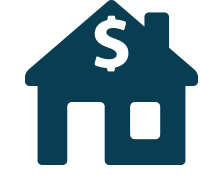 Estate planning is especially important in the context of Gray Divorces.
During the Divorce
When divorcing spouses are older, there is naturally a higher chance that one of the spouses may die before the divorce is finalized. You should consider redoing your estate planning at the outset of the divorce to ensure that in the event you die during your divorce, your estate is distributed to your intended heirs. If you fail to do so, your current spouse may inherit everything if you die during the divorce. You should also review your health care directives and powers of attorney that may have been signed during your marriage and update any beneficiary designations. Most people going through a divorce do not want their soon to be ex-spouse to have their power of attorney, or to direct health care providers in the event you are unable to do so yourself.
After the Divorce
Estate planning is also important after completion of the divorce to update your final wishes and who you want making decisions for you in the event you become incapacitated. Estate planning is also necessary before you remarry in order to protect the assets from your prior marriage that you want your children to inherit.
After a divorce, those over 50 who remarry or romantically cohabitate should consider how to manage property, finances, and debt in the new relationship. For some it might be more prudent to keep all property separate, all accounts separate, all income separate, all debt separate, and to otherwise not comingle separate and community property during the new relationship. Prior to remarrying or cohabitating, you should spend some time consulting with your divorce attorney to understand what is in your best interests in this regard, including the propriety of a prenuptial or cohabitation agreement.