Section: Press Center
Family Law Attorneys Amy Carei and Ashley Raymond Join McKinley Irvin in Tacoma
Posted on December 12, 2018 08:00am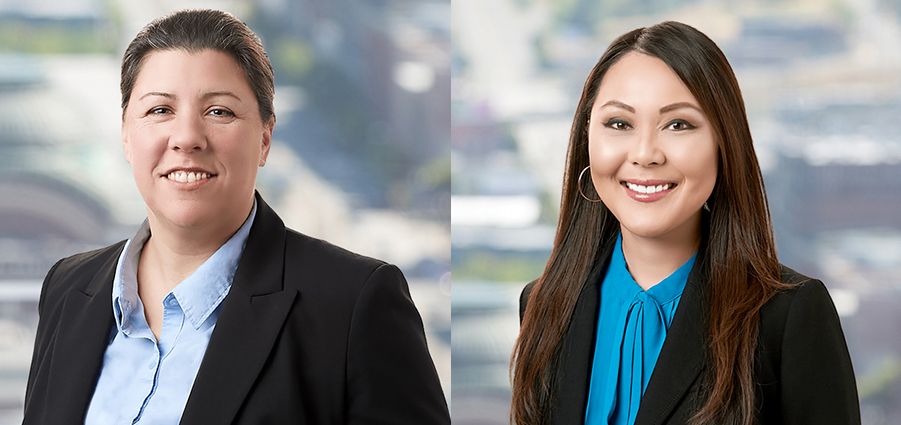 TACOMA, WASH. – December 17, 2018 – McKinley Irvin welcomes attorneys Amy Carei and Ashley Raymond to its Tacoma family law office, serving the Pierce County and South King County communities.
Amy Carei, Attorney

Family law attorney Amy Carei focuses her practice on divorce and custody matters, with significant experience representing families in crisis. Carei received her J.D. from Seattle University, is a Certified Mediator, and a Certified Guardian ad Litem. As an attorney and a volunteer, Carei is also dedicated to helping families affected by domestic violence create safer, more stable lives.

Ashley Raymond, Attorney

Ashley Raymond joins McKinley Irvin in its Tacoma office with over ten years of diverse legal experience. Raymond received her J.D. from Gonzaga University and holds an advanced legal degree in tax law from the University of Washington. She excels in resolving complex property division cases involving family businesses. Raymond also focuses her practice on divorce cases involving children.
Both Carei and Raymond will be based in McKinley Irvin's Tacoma office at 1201 Pacific Avenue, Suite 2000, Tacoma, WA. To learn more about McKinley Irvin's experience in family law, service philosophy, and attorneys, visit www.mckinleyirvin.com.
About McKinley Irvin
Founded in 1991, McKinley Irvin is the Pacific Northwest's premier law firm focusing exclusively on the practice of family law. McKinley Irvin attorneys are known for their effective legal representation and compassionate client service, representing clients in family law matters including divorce (dissolution), child custody, child support, relocation, parenting plan and child support modifications, international family law, and other family law practice areas.