Section: Press Center
Jamie R. Walker Named Partner at McKinley Irvin
Posted on October 18, 2017 01:15pm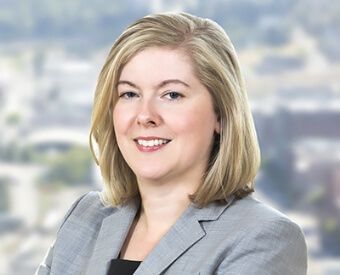 McKinley Irvin, the Pacific Northwest's premier family law firm, announced today that attorney Jamie R. Walker has been named a partner at McKinley Irvin.
As partner, Ms. Walker will focus her practice on family law litigation and complex divorce matters involving high-asset property division, including business interests, real estate, and other investments. Ms. Walker has also represented clients in custody matters and military family law issues.
"This promotion is the well-deserved result of Jamie's meticulous and persistent advocacy for each client she represents," said Sands McKinley, co-founder of McKinley Irvin. "She is an outstanding litigator and is respected by clients and attorneys alike for her ability to get results for our clients in and out of court. We are extremely proud of her accomplishments and look forward to working with her as partner."
Ms. Walker is a graduate of Gonzaga University School of Law. She joined McKinley Irvin in 2011, where she practiced family law at the firm's Tacoma office. She has practiced family law in Pierce County since 2007 and has regularly authored and presented on family law topics both within the legal community and for the public. She has also been named a "Rising Star" by Washington Super Lawyers every year since 2013.
More information about Jamie Walker can be found on the firm's website.
###
About McKinley Irvin
Founded in 1991, McKinley Irvin is the Pacific Northwest's premier law firm focusing exclusively on the practice of family law. McKinley Irvin attorneys are known for their effective legal representation and compassionate client service, representing clients in family law matters including divorce (dissolution), child custody, child support, relocation, parenting plan and child support modifications, international family law, military family law, and other family law practice areas.