What to Expect When Divorcing a Narcissist
Posted on March 21, 2023 03:58pm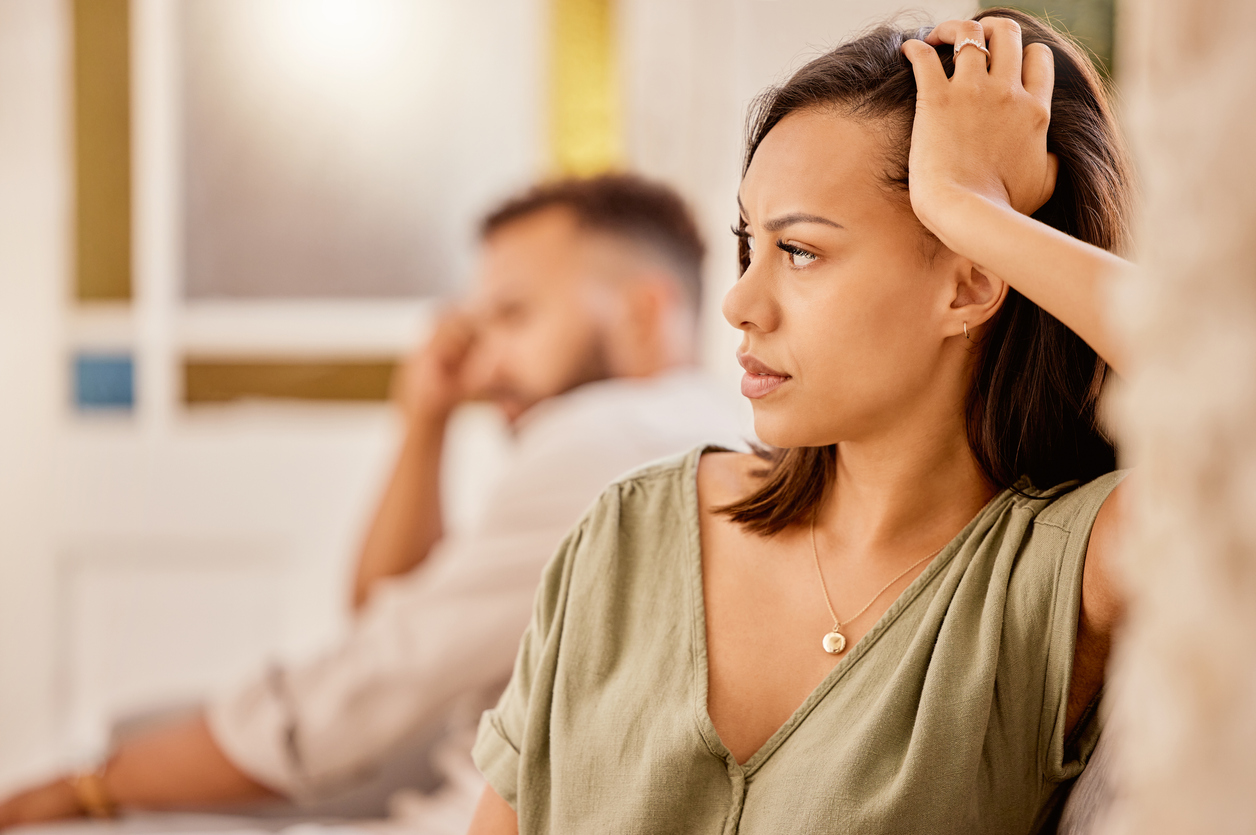 While no divorce is pleasant, divorcing a narcissistic spouse can heighten the stakes considerably.
It's important to enter a divorce with a clear head and realistic expectations. Unfortunately, this is often easier said than done, especially if the marriage in question entails a history of physical, financial, or emotional abuse. However, with the help of an experienced divorce attorney, there are effective strategies to minimize the financial and emotional tolls of divorcing a narcissist.  
Keep reading to learn how spouses of narcissistic partners can prepare for an upcoming divorce. 
5 Legal Strategies for Divorcing a Narcissist
Preparing to divorce a narcissist can lead to overwhelming feelings of dread and anxiety, as it can be difficult to predict how a narcissistic partner will behave in court. Fears of ongoing narcissistic abuse are often overshadowed by the larger uncertainties of the divorce itself, as narcissists generally know how to get under their loved one's skin as a means to gaslight and control their partners.
Many victims of narcissistic abuse are understandably rattled after filing for divorce. Having been on the receiving end of their partner's mind games and fear tactics for extended periods of time, it should come as no surprise that victims question what their narcissistic spouse is truly capable of in the courtroom.
While it's okay to feel scared about the upcoming divorce, partners should keep in mind that the court will oversee and facilitate the divorce in the most constructive way possible. Assuming spouses of narcissistic partners can keep calm and avoid being baited into inappropriate behaviors, there's a good chance that the narcissist's true colors will be revealed by the end of the divorce proceedings.
Consider the following 5 tips for divorcing a narcissist in Washington State:
1. Hire strong legal representation.
When preparing to divorce a narcissist, it's safe to assume that the road ahead will be arduous and even treacherous. More likely than not, the possibility of an amicable divorce is entirely off the table.
To best prepare for the battle ahead, it's crucial to secure representation from an experienced divorce lawyer with an in-depth knowledge of family law. Spouses are encouraged to consider a range of factors when choosing a Washington divorce attorney, such as:
Years of experience
Years of practicing family law
Personality and communication style
Expected cost of legal services
Remember, the divorce attorney you choose will have your back throughout the duration of the divorce proceedings, making it all the more important to select a legal advocate you can trust to protect your best interests. 
2. Do your research.   
To prepare for an upcoming divorce, it may be beneficial to conduct your own research ahead of time, as this can help you mentally prepare for whatever lies ahead.
Having a basic understanding of narcissistic personality disorder (NPD) and knowing what makes your narcissist spouse "tick" can offer invaluable insights and even predict their behavior in court.
Such knowledge can help spouses maintain a sense of safety and self-confidence during a divorce, even in inevitable moments when their narcissistic partners attempt to rattle them. The ability to recognize abusive behaviors can empower divorcees to stay composed and grounded during legal proceedings.   
3. Set boundaries and stick to them. 
Divorcing a narcissist can be an incredibly difficult and emotionally draining process. To avoid "feeding the fire" by stooping to a narcissist's level, it's critical to set boundaries and stick to them—not just to protect yourself from further manipulation and abuse, but to reflect a favorable image of yourself to the court. 
Consider these quick tips for setting boundaries during the divorce:
Know your limits. Before you start the divorce process, it is essential to know what you are willing to accept and what you are not willing to accept. This will help you stay firm in your decisions when dealing with the narcissist during the divorce proceedings.
Communicate clearly. When communicating with the narcissist, make sure that you are clear and direct in your words and actions. Do not let them manipulate or control the conversation; instead, focus on stating your needs and expectations firmly but politely.
4. Document everything.   
One of the most important steps to take when divorcing a narcissist is to strengthen your case with strong evidence, as this can help protect you from any false accusations or lies that the narcissist may try to use against you in court.
There are various forms of evidence that may benefit your case. Common examples include:
Emails, texts, and call logs;
Bank statements;
Witness testimonies;
Police reports;
Medical records;
Anything else documenting narcissistic abuse in the marriage.
Documenting all instances of abuse and illicit activities throughout the divorce process is essential, as is keeping track of any financial transactions or assets to be divided between both parties. Divorcees should strongly consider keeping a running log with dates and timestamps as evidence of abusive incidents and inappropriate behavior.
Overall, collecting evidence and documenting everything during a divorce with a narcissist is essential for protecting yourself legally and financially in court. Your lawyer can help you stay organized and keep track of all documents related to your case so that you are fully prepared for anything that may arise during the divorce.
5. Seek support from a licensed mental health professional when needed.   
While a good divorce lawyer will support you from start to finish, it's important to understand the role that your legal advocate will play in the divorce. While your attorney is an excellent resource for your needs, such needs are strictly limited to the legal sphere.
In many cases, the long-term psychological effects of an abusive marriage can persist for years or even decades after the divorce papers are finalized. As such, it may be well worth your time to consider investing in professional mental health services, such as sessions with a licensed therapist or joining an online support group.
Caring for your mental and emotional health is an important cornerstone of minimizing the negative effects of divorce, particularly one that entails any form of marital abuse, including domestic violence and narcissistic abuse.
Experienced Divorce Attorneys
In life's most difficult seasons, it's imperative to turn to a legal advocate you can trust. Call 206-397-0399 or contact us online to discuss your case with an experienced McKinley Irvin divorce lawyer.
Posted By
McKinley Irvin