Why January Is a Big Month for Divorce
Posted on December 29, 2022 03:03pm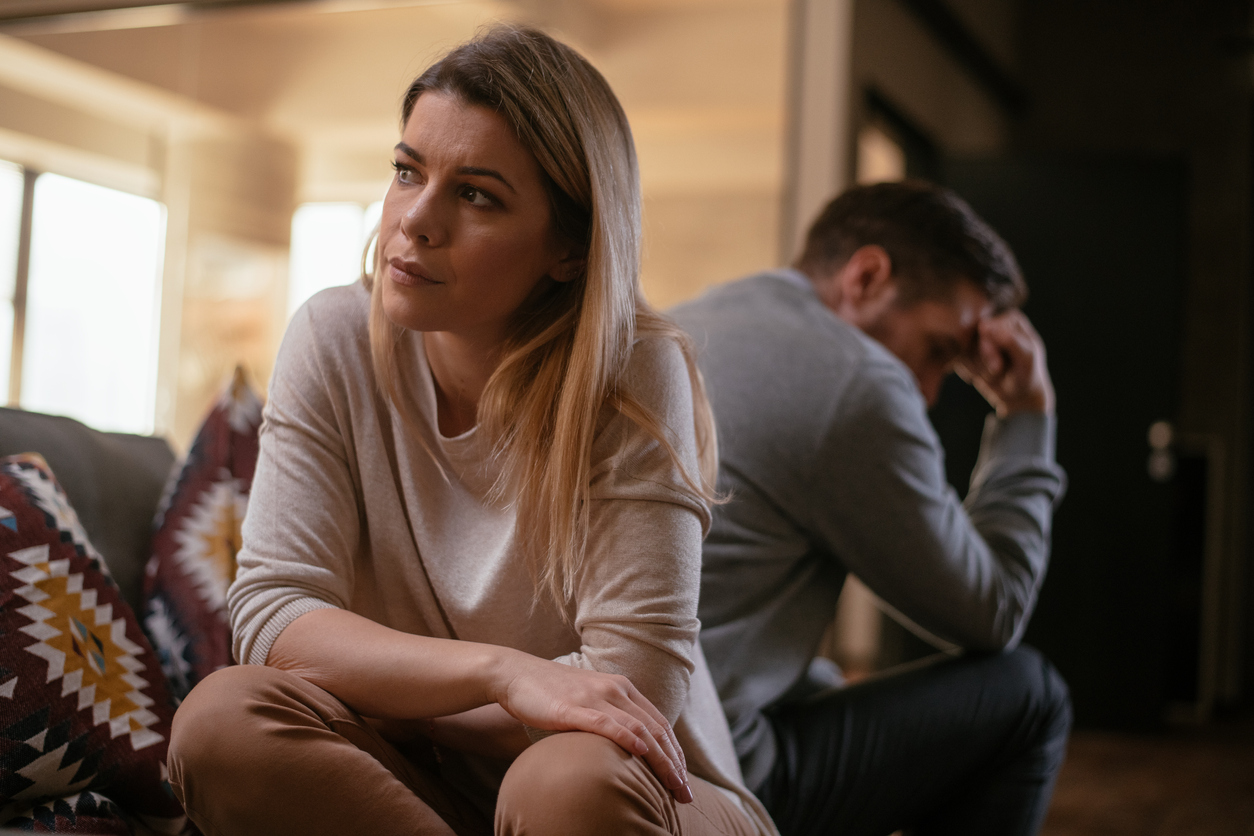 For many Americans, the holidays are a time of reflection. The holiday season can inspire us to reflect on the past year while preparing to ring in the new one.
While the holidays can be a joyous season to share with friends and loved ones, they can also be a season of grief and loss. Many people find themselves struggling to cope during Christmastime, especially if it's their first holiday season after divorce or the death of a loved one.
Like the holidays, divorce can be seasonal. In recent decades, the month of January has earned a bleak nickname: "Divorce Month." In fact, some U.S. family law firms report a 25-30% increase in divorce filings during the first month of the year.
There are various speculations surrounding the reason behind Divorce Month. A leading theory argues that January's predecessor, the holiday season, is largely to blame for the surge in divorce filings.
6 Ways the Holiday Season Affects Divorce
Consider the following 6 ways that the holiday season can influence divorce filings in the New Year:
The holidays are stressful. Seasonal obligations and financial stress can push someone to their breaking point and lead them to reevaluate their life choices.
The holidays are family-oriented. The holiday season has long been associated with spending quality time with family and loved ones. This may lead someone in an unhappy marriage to reflect on their own family ties. The opportunity to reconnect with and lean on loved ones for support can give an unhappy spouse the courage they needed to make big life changes like divorce. 
The holidays are nostalgic. Christmas and New Year's Day are common milestones that people use to reflect on their life and evaluate past experiences. This can lead someone to realize how much a marriage has regressed or remember how much happier they were in past seasons. Such epiphanies can encourage unfulfilled spouses to prioritize their needs by making a change.
The holidays can be used as a "mile marker." Sometimes, the decision to end a marriage is predetermined. Many people choose to wait until the timing is "right," especially if they have children or want to figure out their financial situation beforehand. For some, this might mean waiting until after the holidays to break the news to their spouse, family, or loved ones.
The New Year offers people a fresh start. Ringing in the New Year can also offer people a sense of finality and closure, leading them to make these changes during what they already perceive to be a natural transitionary period.
Couples are preparing for the next tax year. Timing a divorce at the beginning of the calendar year can help couples prepare for taxes ahead of time. It may increase the chances of a soon-to-be divorcee qualifying to file as head of household for the following tax year.
Deciding to File for Divorce: Next Steps
If you recently decided to divorce, it's crucial to understand that the process is only beginning. Ending a marriage is a time-consuming endeavor that will take months at a minimum. It's safe to assume that, on average, a Washington divorce will require approximately 1 year to complete, although this can vary based on the marriage.
Factors that may increase the wait time for divorce may include (but aren't limited to):
High-value assets. Couples with high-value property can expect their divorce to take longer, as it may expand the time required to complete property division and the distribution of assets.
Children. Couples with children may wait longer so the court can reach final decisions regarding child custody, child support, and related details.   
Hostile relations. In the case of a contested divorce, a couple on hostile terms may take longer to obtain a divorce. Not only can emotions between unfriendly spouses run higher, but court battles can be frequent and more intense. This can make it more time-consuming to resolve disputes and reach agreements during the divorce proceedings.
It's best to begin the divorce process as soon as possible if one wishes to limit the expected wait time. Consider the following steps to file for divorce in Washington State:
Seek legal counsel from a trusted divorce attorney. It's imperative to retain the support of an experienced family lawyer, as they can guide your steps appropriately and fight to achieve the results you desire in court. They will also be your go-to legal resource for questions and concerns throughout the process.
Complete the required paperwork. Be sure to include all required evidence and documentation. Don't leave any sections blank.
File your petition with your local court. Petitioners can expect to pay a filing fee that varies based on your geographic location.
Service process. The petitioner or other third party will need to serve the papers to the spouse to initiate the divorce proceedings. The petitioner and their lawyer will then wait for a response and prepare for the hearing. 
Do January Divorces Take Longer?
It depends. The timeline for a divorce will be contingent on each couple's unique circumstances. Some couples may face a longer wait time in the slower months, or vice versa. A couple's geographical location and each spouse's attorney of choice may also play a role in the anticipated wait time.
Generally, it makes sense to assume that more divorce filings can equate to longer wait times, but this may not be the case for everyone. On average, couples can expect divorces to take 6-12 months in Washington State. For an uncontested divorce, the average may be as little as 3 months. 
Family Law Firm with 3+ Decades of Success
When it comes to prioritizing your family, McKinley Irvin is here to help you protect what matters most. Our family lawyers are among the best in the country, and our team of divorce attorneys is uniquely qualified to serve Washington families in a wide range of family law disputes, from child custody to domestic violence to gray divorce. 
If you are ready to file for divorce, contact a Washington divorce attorney to take the first step toward a happier future. Call 206-397-0399 today or visit our website to request a consultation.
Posted By
McKinley Irvin