MI Welcomes New Partner Jeffrey Matthews in our Portland Office
Posted on June 01, 2016 08:11am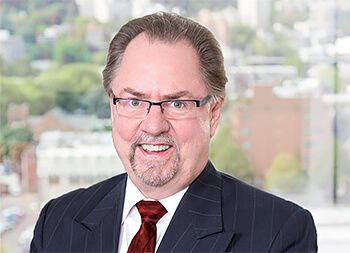 Today we welcome our newest partner, Jeffrey Matthews, to McKinley Irvin's Portland office. With over 30 years practicing family law in Oregon, Jeff has earned his reputation as one of the region's premier divorce and family law attorneys.
Jeff is known for his experience, professionalism, and dedication to his community. He has received several of the legal profession's highest distinctions, including Super Lawyers, Best Lawyers in America, and an AV Preeminent rating from Martindale Hubbell. He is a Fellow with the American Academy of Matrimonial Lawyers (AAML) and currently serves as the AAML Oregon Chapter President. Jeff will focus his practice at McKinley Irvin on divorce cases involving financially complex estates with significant assets, high-value property, and/or business interests.
Read the Press Announcement Here
The addition of Jeff Matthews to our legal leadership furthers McKinley Irvin's commitment to providing exceptional family law representation and personalized client service throughout the Pacific Northwest.
Posted By
McKinley Irvin